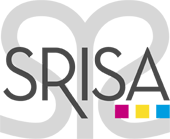 SRISA

Santa Reparata International School of Art
VOTED TOP 10 PROGRAM BY ABROAD 101
Over the past 47 years SRISA has become one of the leading institutions of contemporary Fine Arts, Design, and Liberal Arts in Italy. SRISA offers US-accredited programs of study including: academic year, semester, and summer study abroad; internships; and a Post- Baccalaureate Certi cate. Courses are taught in the English language.
SRISA is committed to providing modern facilities and a well-trained professional faculty to give students highly personalized instruction. SRISA's team of professors encourage students to learn beyond the syllabus, pushing students further with their own ideas, creativity, and critical thinking skills.
The school's four campus buildings, including the SRISA Gallery of Contemporary Art, are located in the heart of Florence. The academic program is enhanced with extra-curricular activities, art gallery exhibits, cultural seminars, beyond-the-classroom learning, guest lecturers, excursions, museum visits, fashion shows, and student art shows.
Courses:
Fine Arts: Drawing, Painting, Printmaking, Book Arts, Photography, Performance Art, 3D, 4D
Design: Fashion Design, Communication Design, Interior Architecture
Liberal Arts: Art History, Contemporary Art, Creative Writing, Fashion Merchandising, Food as Culture, Gender Studies, History, Italian Language and Culture, Literature, Politics and Government, Marketing
Contacts:
SRISA – Santa Reparata International School of Art
Florence Campus:
Via San Gallo, 53/red – 50129 – Florence – Italy
Tel. +39 055 462 7374 – Fax +39 055 537 0772
info@srisa.org – www.srisa.org
U.S. Office:
10004 Wurzbach Rd. #231 – San Antonio, TX – 78230
Tel. (210) 340 2675 – Fax: (210) 568 6343