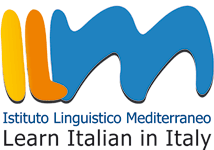 Istituto Linguistico Mediterraneo

Pisa – Viareggio
Since 1981 we are offering students from all over the world the opportunity to learn Italian in one of the most beautiful parts of Tuscany.
Our school is located in Pisa, University town of great historical and cultural interest, famous for its Leaning Tower and home to Andrea Bocelli. In Summer the school offers courses in Viareggio, a typical sea-side town 25 km far from Pisa and 12 from Forte dei Marmi.
Thanks to its airport people can reach Pisa from all over the world for cheap price and visit whole Italy from here.
We are a small school (about 500 students per year) and the atmosphere is friendly. Since our school is a teacher training center in collaboration with the UniversitĂ  per Stranieri di Siena our teachers are highly specialized.
Our school is recognized by the Italian Ministry of Education, the CSN, in Germany for Bildungsurlaub and is member of ASILS and Eduitalia.
Courses:
Our school offers language and enrichment courses: Group courses (can also be combined with private lessons), One-to-One course, Internship program, Preparatory courses for Italian University and for CILS, CELI and DITALS, Cooking and Wine tasting and History of Art courses.
The teaching method facilitates the development of communicative skills without neglecting the grammatical structures.The teaching material is produced by our institute, but it is supplemented in order to meet the needs of the learning group and to make the teaching personalized.
Member of ASILS
Contacts:
ILM – Istituto Linguistico Mediterraneo
Via Battisti, 3 – Pisa
Tel.+39 050 500399 – Fax +39 050 48157
info@ilm.it – www.ilm.it