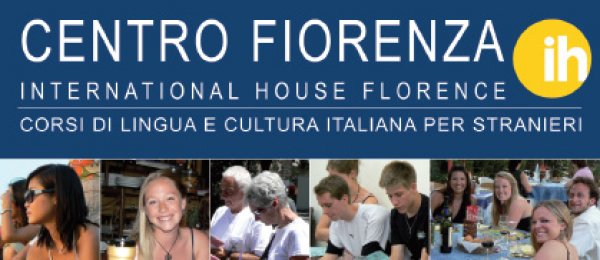 Centro Fiorenza

Italian Language and Culture Courses in FLORENCE and on the ISLAND OF ELBA
Established in 1982, CENTRO FIORENZA is a private school, specialised in teaching Italian Language and Culture to students from all over the world. The school's premises are situated right in the historic centre of Florence, in the prestigious Palazzo Guicciardini (XVII° century), overlooking the Arno river and the famous Ponte Vecchio. All classrooms are air-conditioned and have free WIFI. The school is member of International House World Organisation since 2005 and IALC, International Association of Language Centres since 2016. Recognised by the Italian Ministry of Education
CENTRO FIORENZA offers two locations for its courses: Florence, open-all-year-round, and the Island of Elba, open from May to October. During this latter period of the year, Centro Fiorenza students can take the "unique" opportunity of combining the experience of living in a town incredibly rich in art and culture and ending it on one of the most famous Mediterranean islands.
Courses:
CENTRO FIORENZA in Florence and on the Island of Elba offers 12 levels according to the European Framework, max 10 students per group. Each lesson lasts 50 minutes.
The following courses are offered:
– Group, combined and one to one courses in Italian language and culture
– Study Abroad Programs
– High school programs
– 40Plus Courses and special programs for adult students
– Italian & Cuisine
– Italian & Drawing
– Italian & Photography
– Examination Courses
Selected accommodation in home stay, student's apartments, hotels, can be organized through our office. CENTRO FIORENZA is known for its excellence in all services.
Contacts:
Centro Fiorenza
Via Santo Spirito, 14 – 50125 – Firenze – Italy
Tel. +39 055 239 8274 – Fax +39 055 287 148
info@centrofiorenza.com – www.centrofiorenza.com