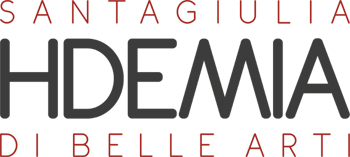 Accademia di Belle Arti di Brescia SantaGiulia
Founded in 1999, Accademia di Belle Arti di Brescia SantaGiulia is a school of Fine Arts located in Brescia (near Milan in the North of Italy) and included in the AFAM System (the Italian Ministry of Education sector related the Fine Arts schools and music academies ).
Accademia SantaGiulia aim is to improve students professional skills by creating a lot of agreements with public and private bodies. Moreover the school participates to the European program Erasmus+ aimed to increase the youth mobility abroad and to improve students' transversal abilities and competencies.
Concerning the building, Accademia SantaGiulia offers a lot of equipped laboratories for all practical activities such as Decoration, Painting, Restoring, Engraving, Set Design, Photography. Besides there are 5 laboratories (there are 30 personal computer emplacements for each laboratory) useful for all technology courses.
Accademia SantaGiulia proposes courses (shared in BA, MA and Five years degree) in these fields:
Three year Bachelor of Arts Degrees (180 ECTS): BA in Graphic Design, Decoration, Decoration- curriculum Interior Design, Painting, Sculpture, Set Design, Web and Communication for Business, Art and New Technology, Art Didactics for Museum.
Two year Master of Degrees (120 ECTS): MA in Visual Arts, Public Monumental Sculpture, Artistic Decoration, Interior & Urban Design, Graphics and Communication, Set Design and Technologies of the Show Business, Creative Web Specialist, New Media Communication.
Five years Degree (300 ECTS): Restoring in Painted Manufactured goods on wood and textile materials, Sculptured manufactured goods on wood materials, wood furnishings, manufactured goods on man-made materials. Restoring Derivative and Stone materials, architecture decorated surfaces.

Contacts:
Accademia di Belle Arti di Brescia SantaGiulia
Via N. Tommaseo, 49- 25128 Brescia Italy
Tel. +39 030383368
orientamento@accademiasantagiulia.it
www.accademiasantagiulia.it